Alsónyék

Southern Transdanubia

---



phone district code:
74
population:
801 person
area:
3204 km2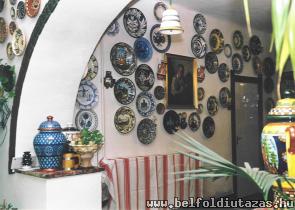 The village with a population of over 800, east of Bátaszék, lies along the railway line and road linking Bátaszék with Baja. Through the regulation of the River Danube valuable agricultural land was obtained, thus Nyék became one of the richest villages in Sárköz. A descendant of the famous Steig dynasty of potters still lives and works here and continues to produce lead-glazed pottery.
Útvonaltervező
Fotók a régióból

Villány
Töltsd fel te is fotóidat!